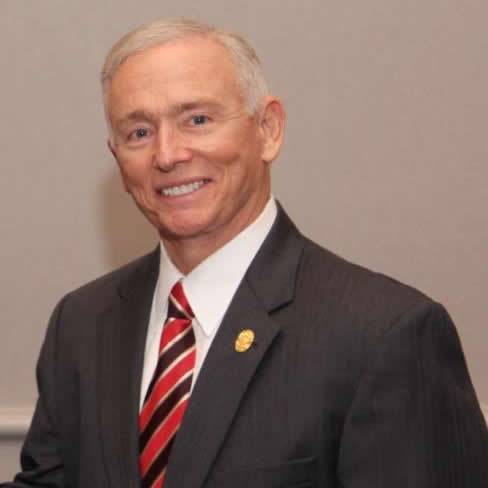 Chairman Frank Barefield is a guest on Our Issues Birmingham with Attorney Tommy Spina. The history of Crime Stoppers of Metro Alabama is discussed along with the relationships with law enforcement and the community.
Check in with Chairman Frank Barefield for a blog highlighting current events and trends in Metro Alabama's ongoing pursuit of public safety.
J. Frank Barefield Jr
Chairman
President, Abbey Residential, LLC
Crime stoppers of metro alabama presents:
2020 crime stopper of the year luncheon
Wednesday, July 28, 2021, 11:30 - 1:30 p.m.

Hyatt Regency Birmingham - The Wynfrey Hotel
1000 Riverchase Galleria
Birmingham, Alabama 35244
Crime Stoppers of Metro Alabama is proud to have community partners that offer services and support to those in need. We gladly support the efforts of those agencies with our participation in events that bring attention to the tireless work of those dedicated individuals.
National Night Out
National Night Out is an annual community-building campaign that promotes police-community partnerships and neighborhood camaraderie to make our neighborhoods safer, more caring places to live. Learn more about what this event could mean to your community. https://natw.org/about/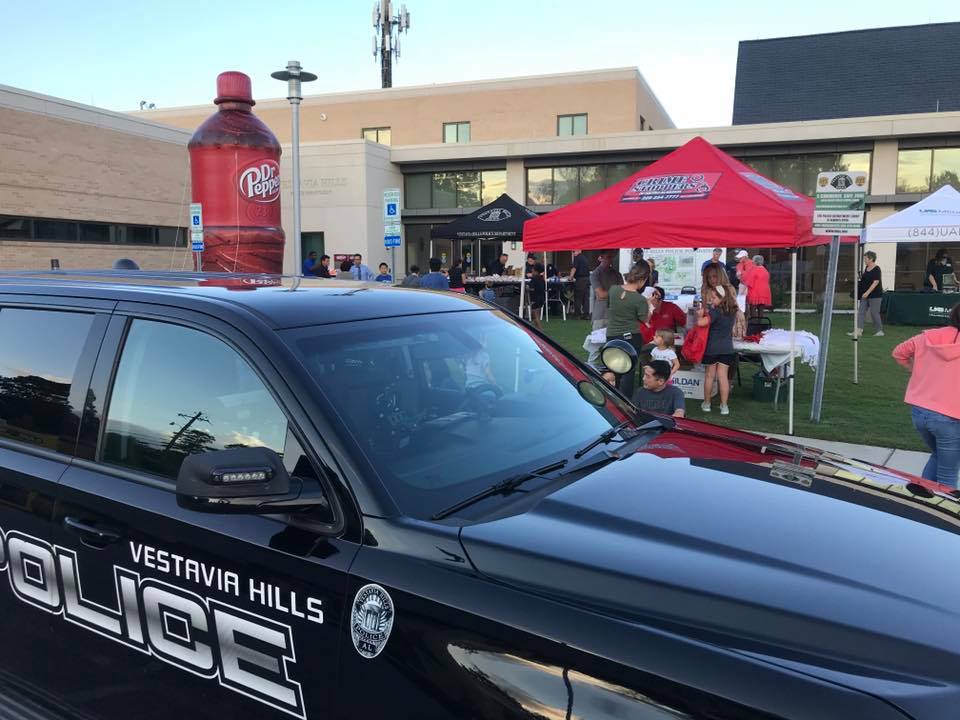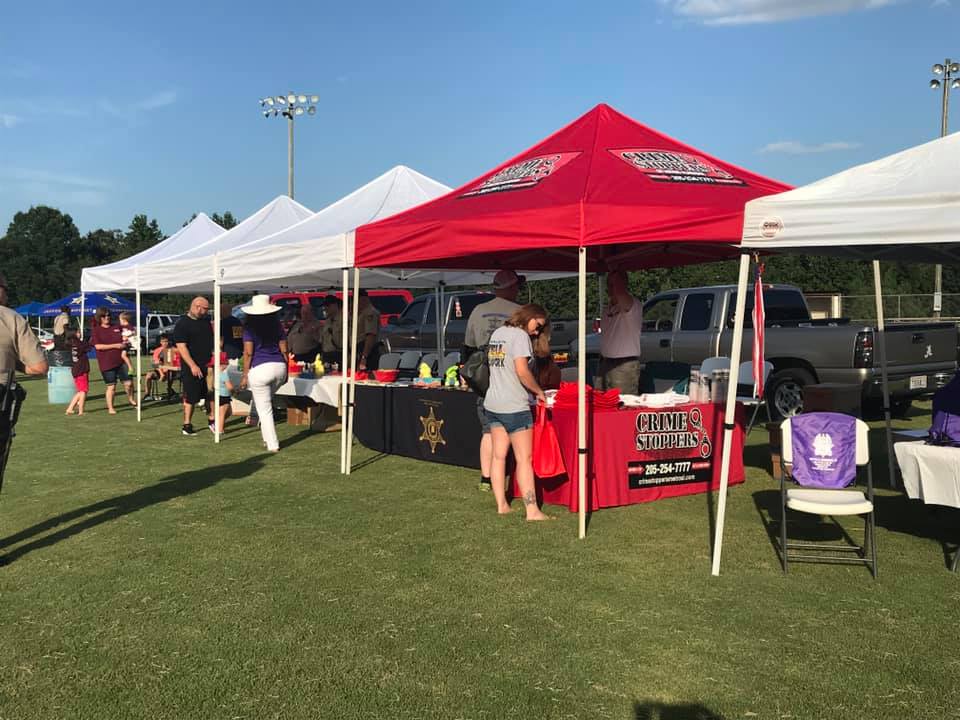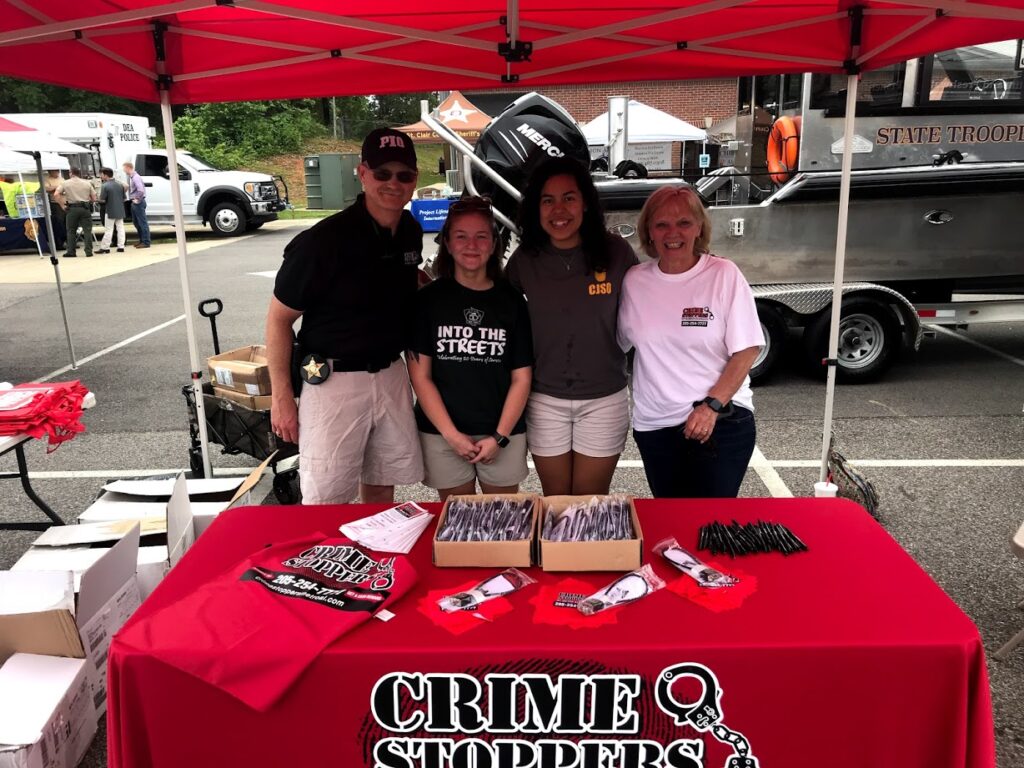 One Heart in the Park 2018 & 2019 to commemorate National Crime Victims Rights Week
Every year across our nation in the month of April we pause to reflect on those who are affected by violent acts of crime. Crime Stoppers of Metro Alabama is proud to support and partner with those who offer services to the citizens of our community.
Just a Call Away 5k to benefit the Crisis Center Birmingham. 
Their mission is to is to serve the unmet needs of people experiencing personal crisis or mental health issues and respond with services that promote coping, emotional health and well-being. 
Crime Stoppers Luncheon 2020
February 17, 2020
On February 17, 2020 the Annual Crime Stoppers Luncheon was held at the Galleria Hotel in Hoover, Alabama. Hundreds of loyal supporters were in attendance for another outstanding program. The Crime Stopper of the Year Award was given to Shelby County Sheriff John Samaniego. The Keynote Speaker was the Honorable Steve Marshall, Attorney General of the State of Alabama.