Crime Stoppers of Metro Alabama and the Bessemer Police Department needs the public's assistance on one year anniversary of this case.
On Sunday 7/24/2022 at approximately 1630 hrs. officers responded to a shooting in the 1300 block of
6th Avenue North in Bessemer. When officers arrived, they found Ricky Hamrick suffering from gunshot
wounds. Hamrick was pronounced deceased on the scene still sitting in the driver's seat.
Officers were alerted by a resident in the area that an 8 yr. old girl was present that had been in the car when the
incident happened. Hamrick was the 8 yr. old girl's father. Detectives determined that Hamrick was in
Bessemer to sell a gun or two to a buyer from Facebook Marketplace. Hamrick met with at least two
suspects who approached on foot from the 600 block of 13th Street. Shortly after the meeting, shots
were fired, and the two suspects ran back the same direction. The gun(s) was taken by the suspects
during this incident.
Detectives need help in identifying the two suspects that met Hamrick that day.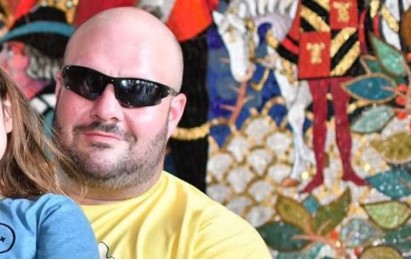 Ricky Hamrick